COB / LED Lights
...for more light experiences in your life!
Work lights
Flashlights
Household lights
BITS that BITE!
Won´t let you go...
Trendy and competent product range
Always up-to-date
Colour coding
Only vendor of a complete choice of micro bits

The new BIT-BOXES
…the right solution for any requirement!
COMBINATION 32-pcs. bit box

SAFETY 28-pcs. bit box
TORSION 28-pcs. bit box
EXTREME FORCE 28-pcs. bit box
INDUSTRIAL STEEL 32-pcs. bit box
ENERGY SAVING The FIRST range of accessories for cordless machines
Winner of the BHB Customer Service Award 2016 in the
category "product and process innovation"

Save up to 35% working time - this means working up to 35% longer with one battery charging cycle and...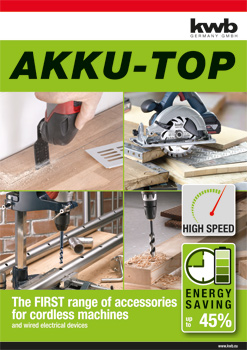 The new industrial safety catalogue
The comprehensive industrial safety program for enhanced safety for trade, DIY and workplace...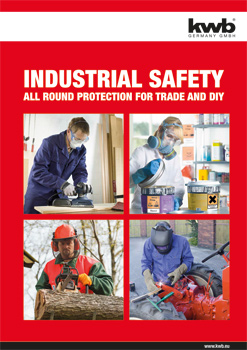 The new kwb Hand tools catalogue
Dear customers,

welcome to our new kwb hand tools catalogue.

We are pleased to introduce the new kwb Hand Tools catalogue. The catalogue has been completely modernised, and the layout made clearer. Enhanced with many attractive and innovative new products, there is also a range of important information, and tips for the correct use of the kwb hand tool range. With this new Hand Tool catalogue we want to give you the means to develop a closer working relationship with us.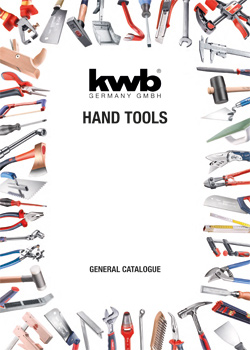 THE NEW KWB POWER TOOL ACCESSORIES CATALOGUE
Dear customers,

Welcome to our new kwb Power tool accessories catalogue.

We have modernised the layout of the new kwb power tool accessories catalogue and designed it to provide more detailed and transparent information. Let us inspire you with our new kwb power tool Accessories catalogue, and discover the variety of the updated kwb range of accessories. This new kwb power tool accessories catalog includes many new products to round off the range of power tool accessories.

True to our slogan "....always the right accessories for your machine!", kwb offers its clients, and the end customer plenty of accessories that he requires for his power tool.