kwb innovations
…always the appropriate accessories for your machine!
COB / LED Lights
...for more light experiences in your life!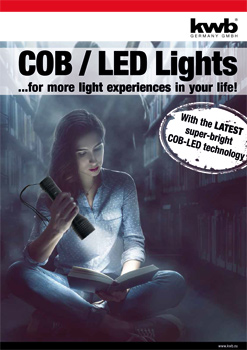 Reach beyond your shadow with the new LED range

The new extensive range is delivered mainly in sales
displays and offers the customer the possibility to test the
lights with regard to value and...

Bit-Boxen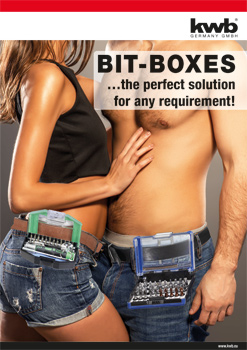 The kwb BIT BOXES provide the perfect solution for anything that needs to be tightened or bolted. Different variations of boxes and sets include the choice of...
Silicone joint repair set, 4-pcs.
for all-rounder multi-tool machines
Finger-shaped half-round rasp, 65 mm
for all-rounder multi-tool machines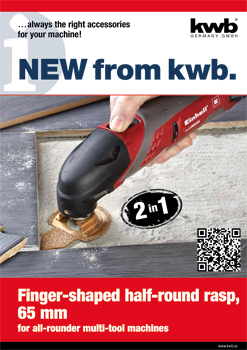 Rasps and removes mortar, tile adhesive and carpet remains. Also for rough grinding and smoothening of...
Carbide-tipped hole saws
for extra hard materials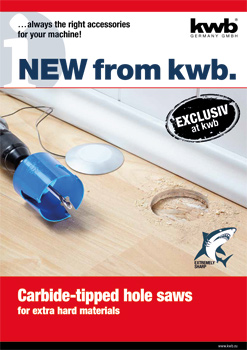 for universal use, especially for hard materials, such as
e.g. laminate, wood, plastic, masonry, bricks etc. Special
carbide-tipped blades for...
Schleifvlies 150 x 230 mm
universal use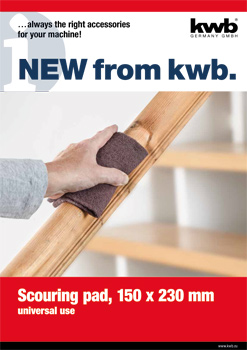 Scouring pad, 150 x 230 mm, with aluminium oxide
abrasive, phenolic resin bonded, for use on orbital sander
with extraction system and clamping device or...
HSS-M2 titanium mini drill set, 20 pcs.
from ø 0.3 mm to ø 1.6 mm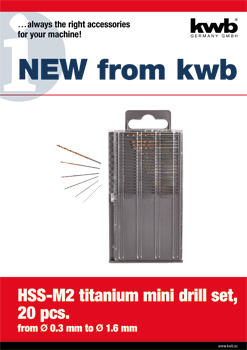 "Mini drill set made of high-quality HSS-M2 steel, nitrided
titanium, from Ø 0.3 mm to Ø 1.6 mm, for special
applications in model construction, working on electronic
circuit...
Tile repair set, 21-pcs.
for all-rounder multi-tool machines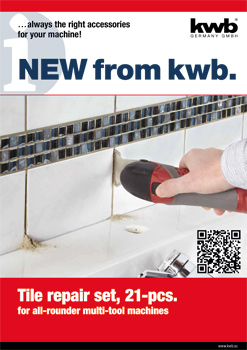 for exchange and cutting of damaged tile grooves and
removal of remaining tile adhesive or for slitting of cable
ducts in gas concrete, plaster or sand-lime bricks,
consiting of a...